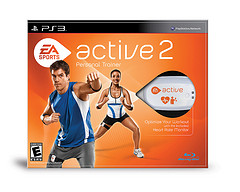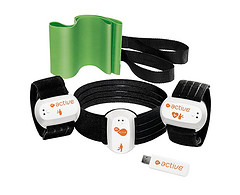 EA Sports Active 2 coming this fall to PS3, Wii and Xbox.
EA SPORTS Active 2 will ship with the Total Body Tracking system that combines a heart rate monitor and motion tracking data to ensure a workout with accurate tracking and measurable results. Using heart rate data that is displayed on-screen throughout the workout, users will be able to capture the intensity of their workout, allowing them to optimize their performance and reach their fitness goals quicker. Additionally, users will now also be able to track both their workout and heart rate data on the new EA SPORTS Active 2 online* hub; allowing users to track their progress over time and stay motivated. Motion tracking data will provide complete freedom of motion for a deeper workout experience. EA SPORTS Active 2 will make working out simple, effective and will go with you wherever you are.
Just like a personal trainer at the gym, the virtual trainer guides and motivates you to reach your fitness goals and help you achieve maximum results. Finally, a personal trainer that doesn't charge by the hour!
There is also a built-in journal to help you monitor your progress. You can also use it to log information like the foods you eat and track other physical activity you do outside of EA SPORTS Active.
Featuring more than 25 exercises and sports-inspired drills. You can get get toned and strong with family and friends using a fitness program that is fun and easy!
Release Date: November 16, 2010


Last edited by Meesh on Mon Oct 04, 2010 4:50 pm; edited 2 times in total